Hi.  My name is Ben and I am 13 years old.  One winter day when I was 8 years old,  I came home from school with dry and cracked hands.  I had an idea to combine soap and lotion together to make a new product--Soshen.  This makes your hands soft and smooth.  Because I want to help kids with cancer, I donated $2 of each bottle sold to Texas Children's Hospital for Cancer Research for children.  Then I started making other bath products, too. 
I now make Sugar Scrubs, Fizzy Bath Teas and Super Soothers!  I donate 20% of my sales profit to Texas Children's Hospital for cancer research for kids in honor of my two friends, Caleb and Peyton, who have both fought childhood leukemia.   I am happy to report that both of my friends have been declared cancer free!    


When I made my 3rd $500 donation to Texas Children's Hospital, FOX 26 News came along and did a news story.  Click here on this link to watch the news story.

One of my first bottles of Soshen and me making it (below).  Picture of me and my brother at one of first show (right)
  




Me making sugar scrubs above




Making my Super Soothers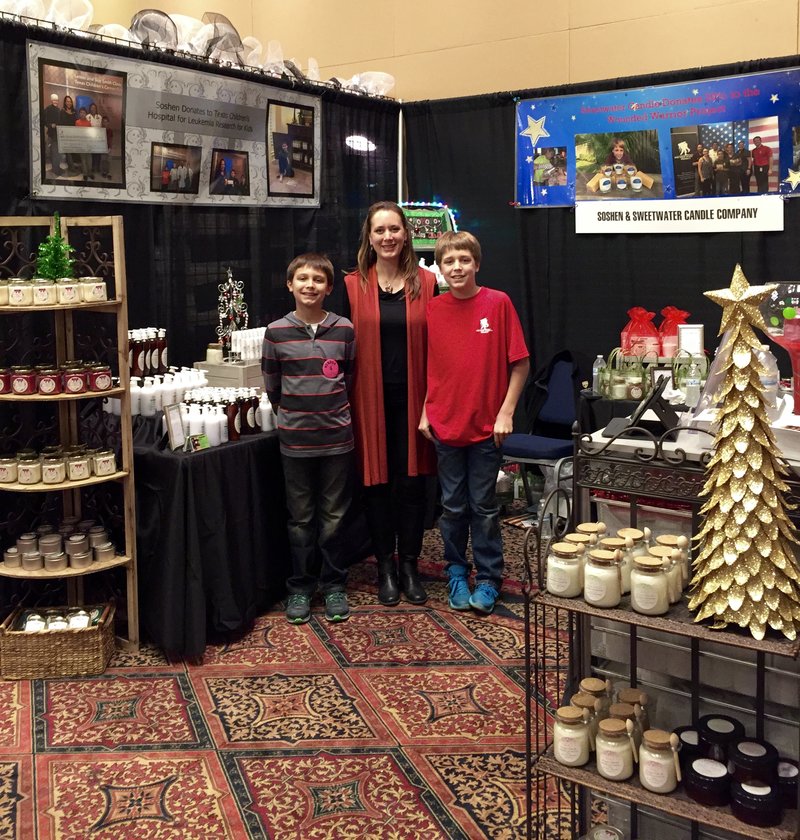 My first booth at Sugar Plum Market 2015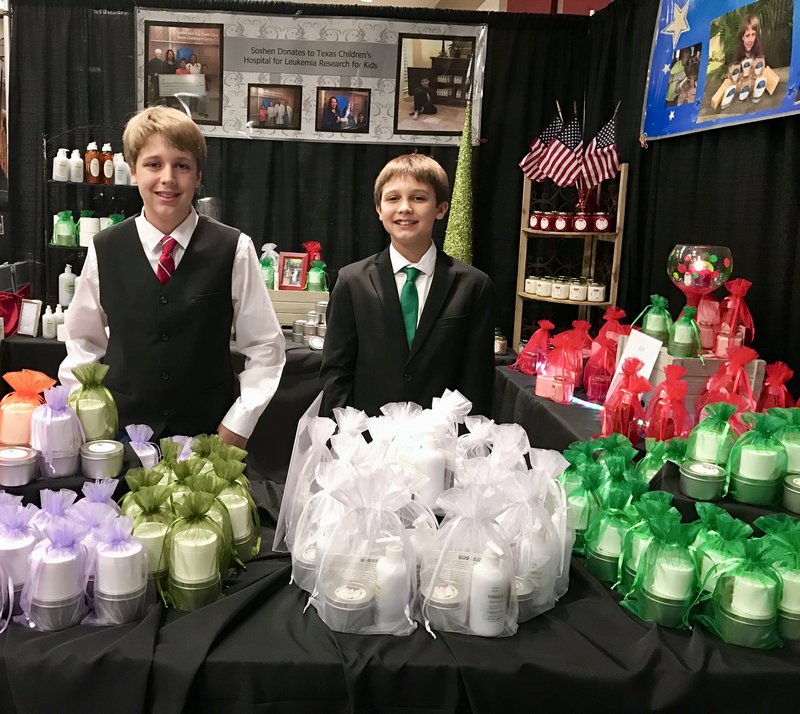 Our Sugar Plum Booth 2016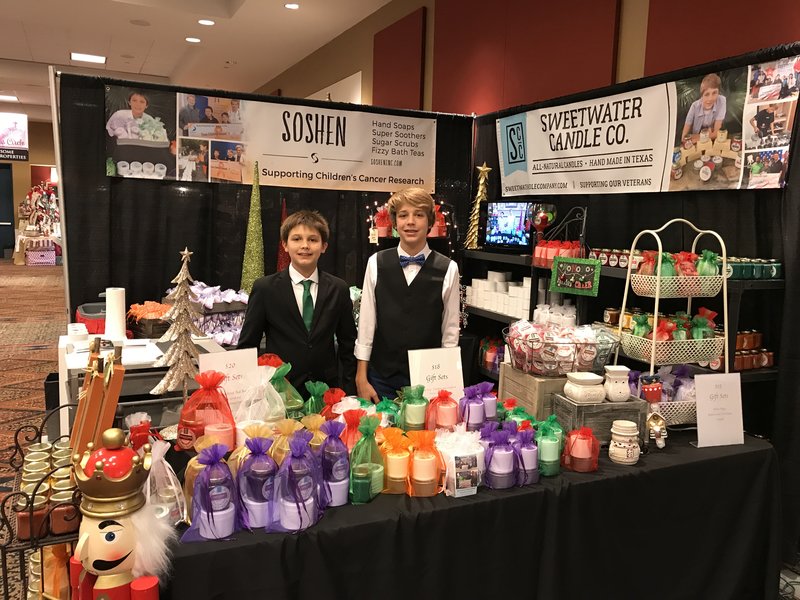 Our Sugar Plum Booth 2017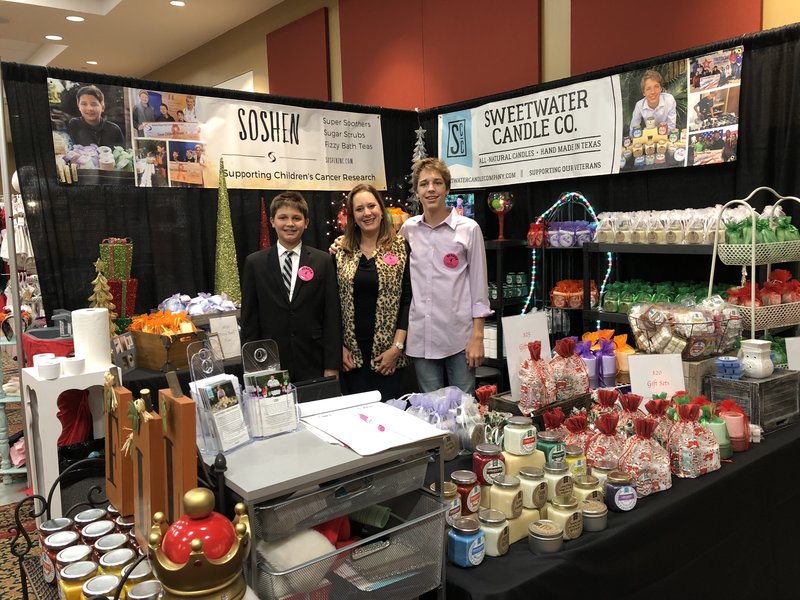 Sugar Plum Booth 2018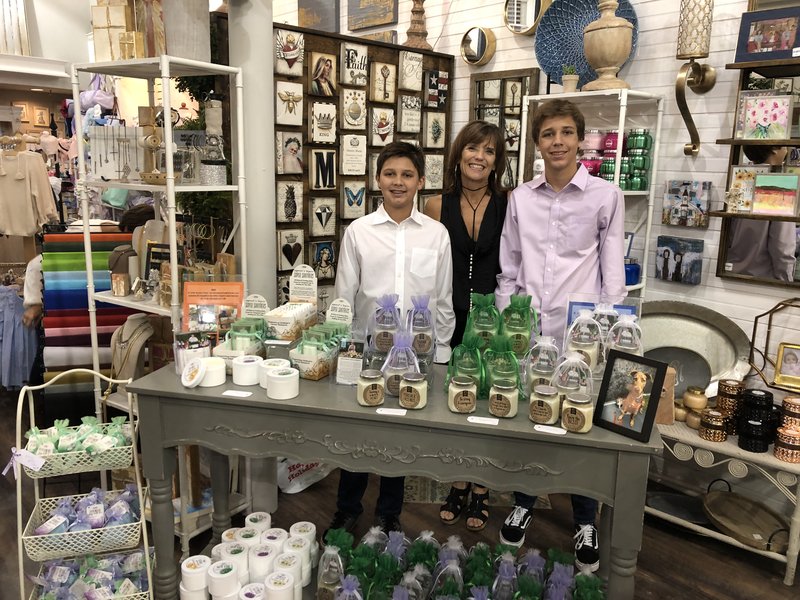 Magpies Pop Up Shop Sept 2018

Fabulous You Boutique started carrying my products Oct 2018
PS.  I can save you delivery charges if I can deliver to you at my church, my school or my Dad's work.  Just input where I can deliver to you in the Shipping Address Section where is has a blank for "Address Cont." and put in either "school", "church" or "Mark's office" then click "Local Delivery" on the next page.
Also, my brother Grant sells all-natural candles.  He makes and sells soy candles.  Grant donates 20% of his profits to Freedom Service Dogs of America.  You can visit his website.  www.sweetwatercandlecompany.com