These are my Big Moments in Soshen History: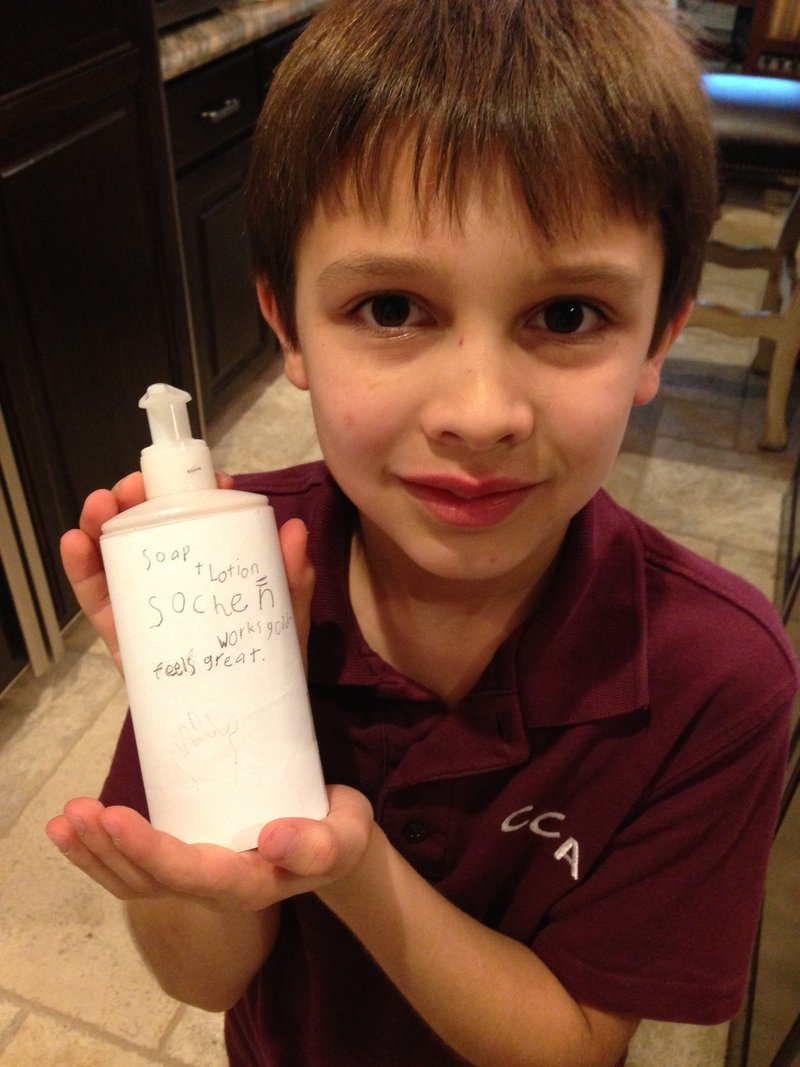 My first bottle of Soshen!  I made it in March 2014.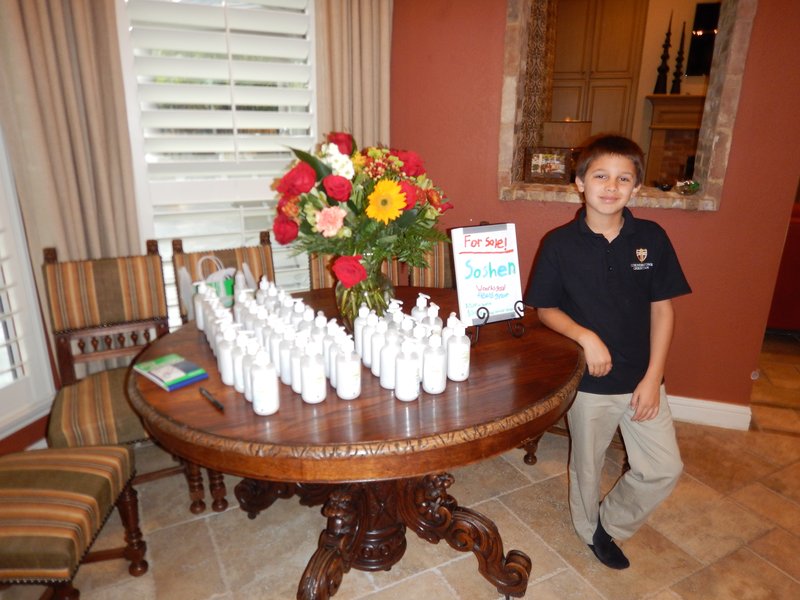 My first big event.  I sold 28 bottles!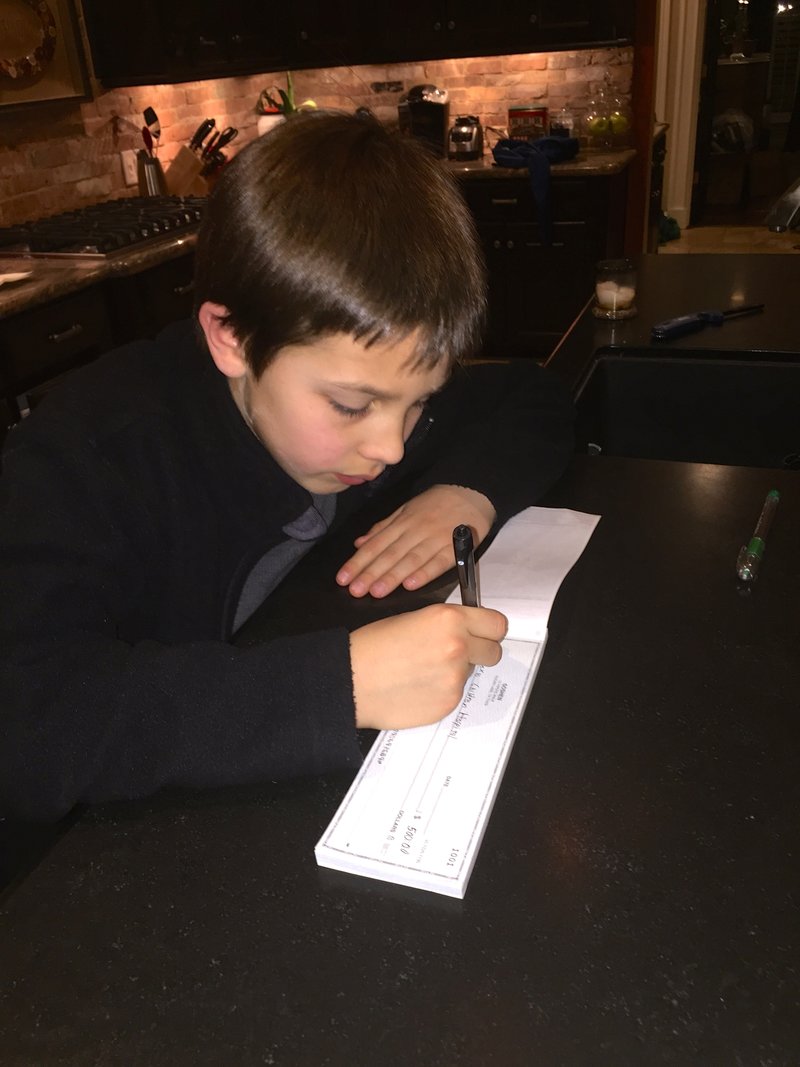 Writing my very first check and it was to Texas Children's Hospital!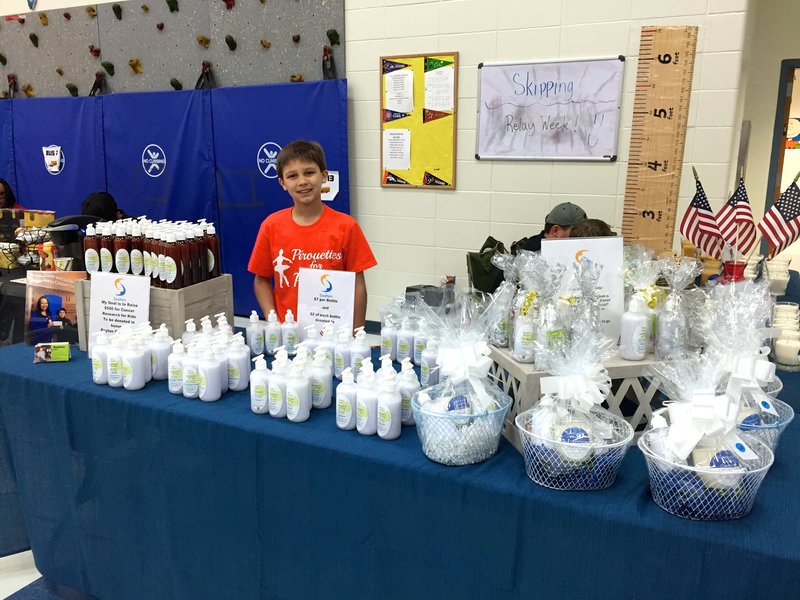 My First Trade Show at Gifts Galore in Greatwood!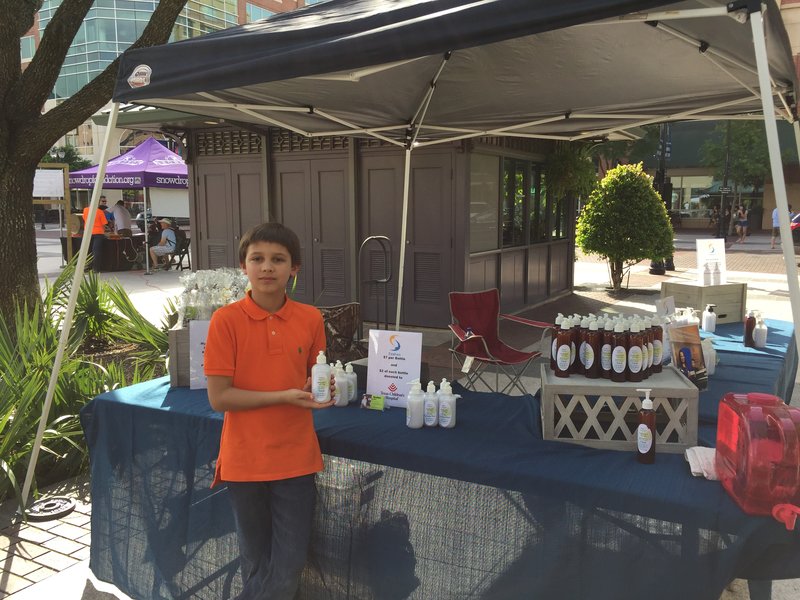 My booth at Sugar Land Bash supporting Snowdrop Foundation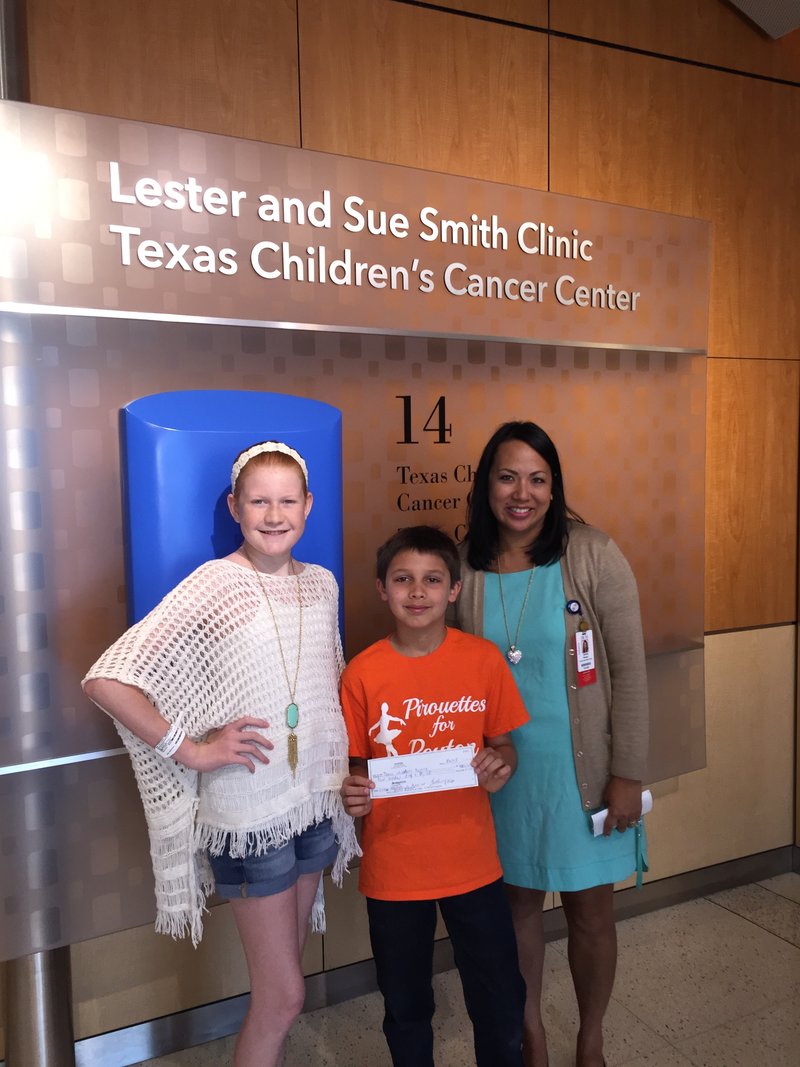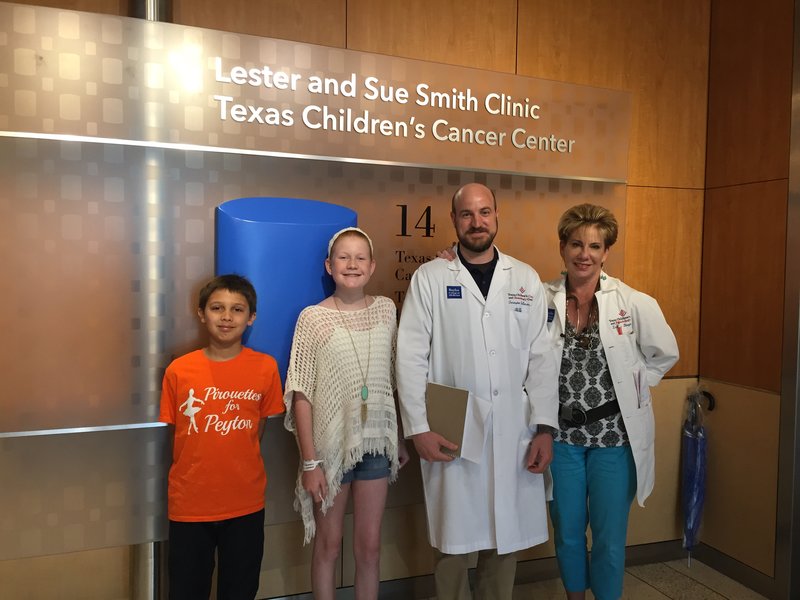 Making my 2nd $500 donation to TCH in honor of Peyton Richardson!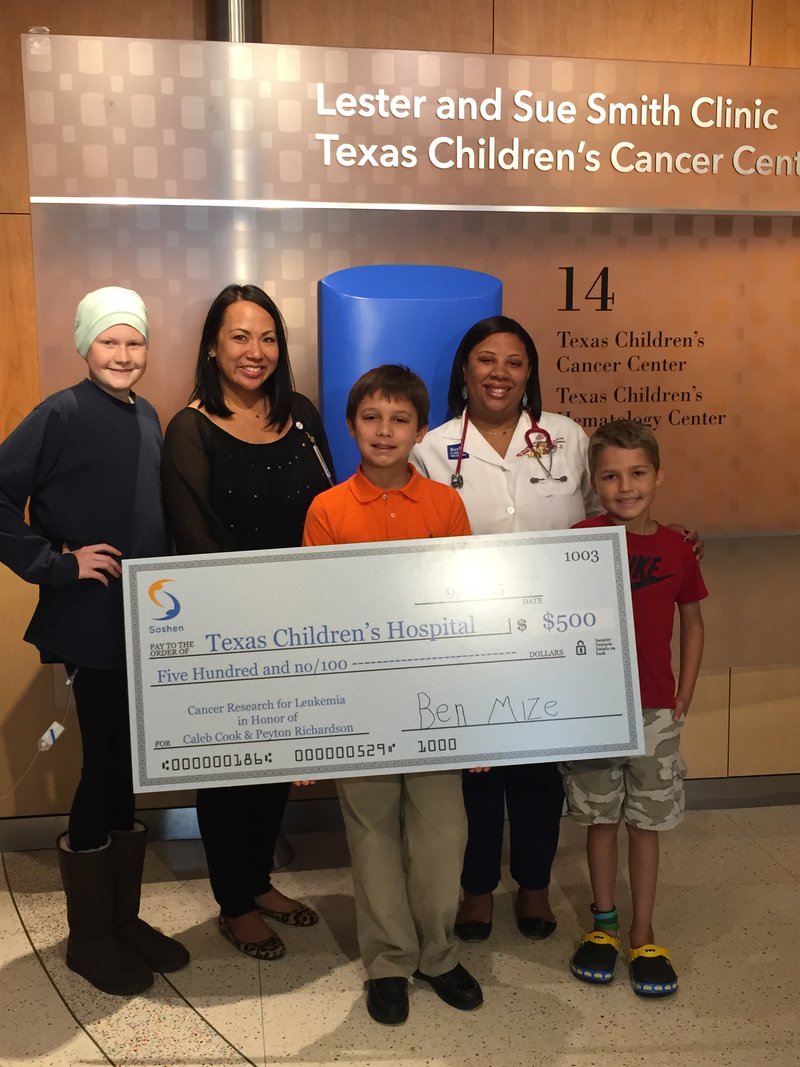 My 3rd $500 Donation in honor of both Caleb Cook & Peyton Richardson!  And I got to meet Dr. Rayne, a doctor who focuses on leukemia research!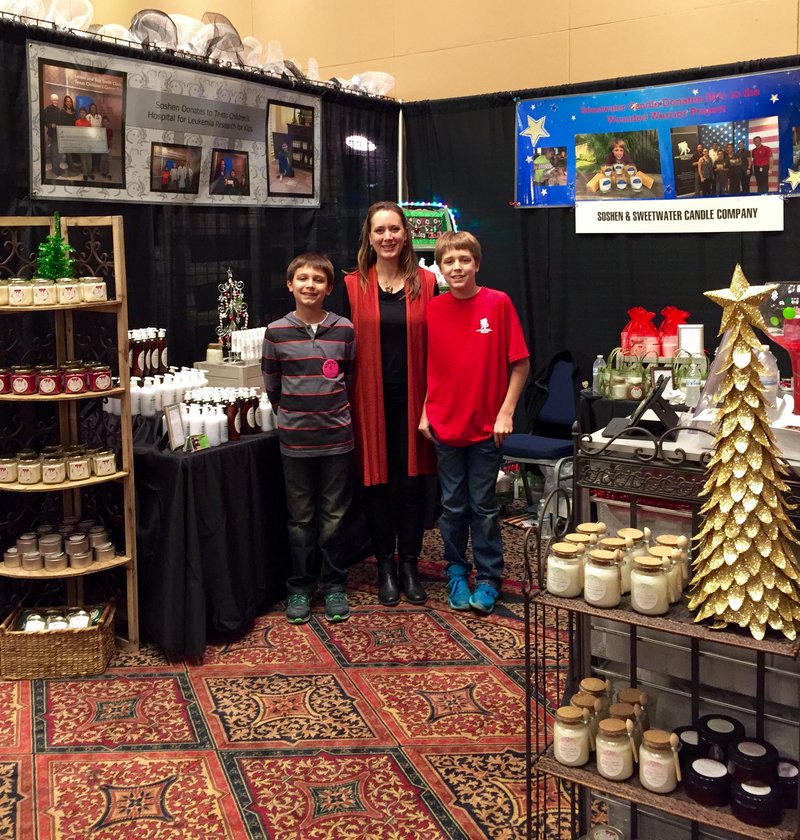 Sugar Plum Market 2015!  We made 400 new customers!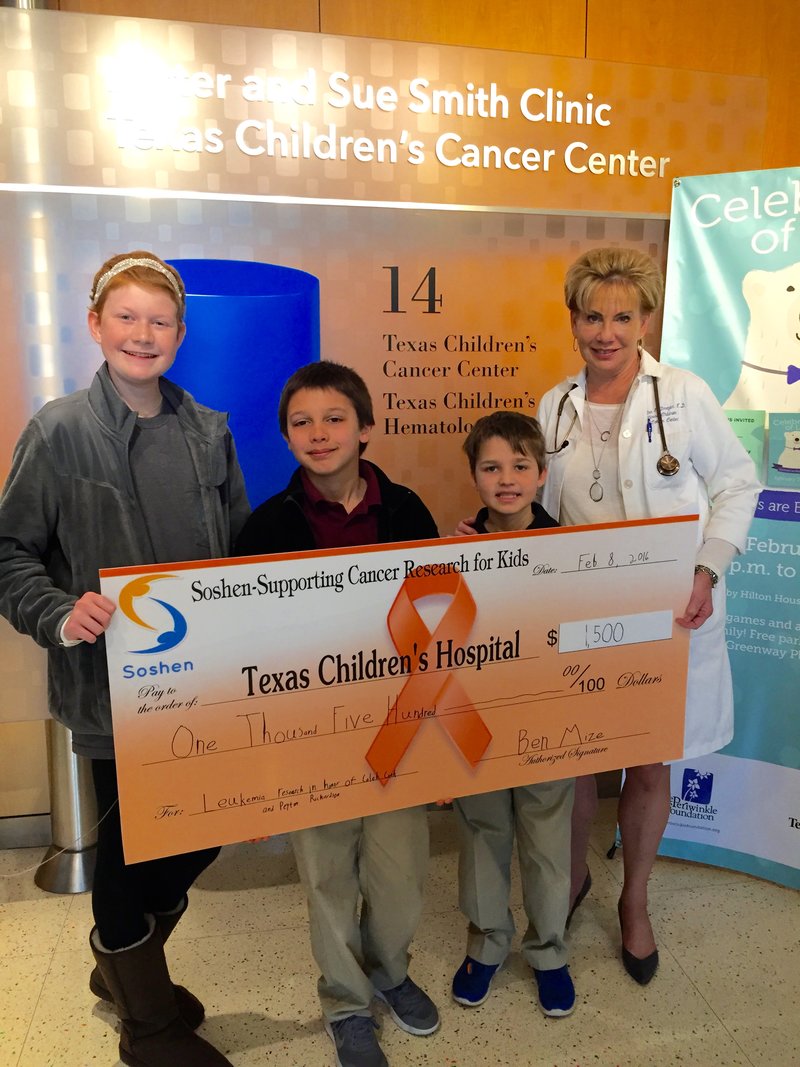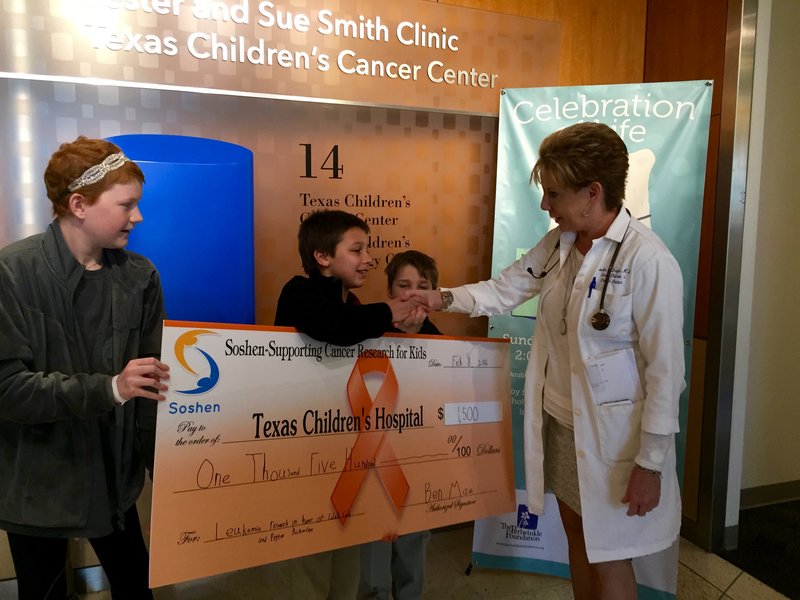 In Feb 2016, I was able to make my largest donation yet to TCH of $1,500 in honor of Caleb and Peyton!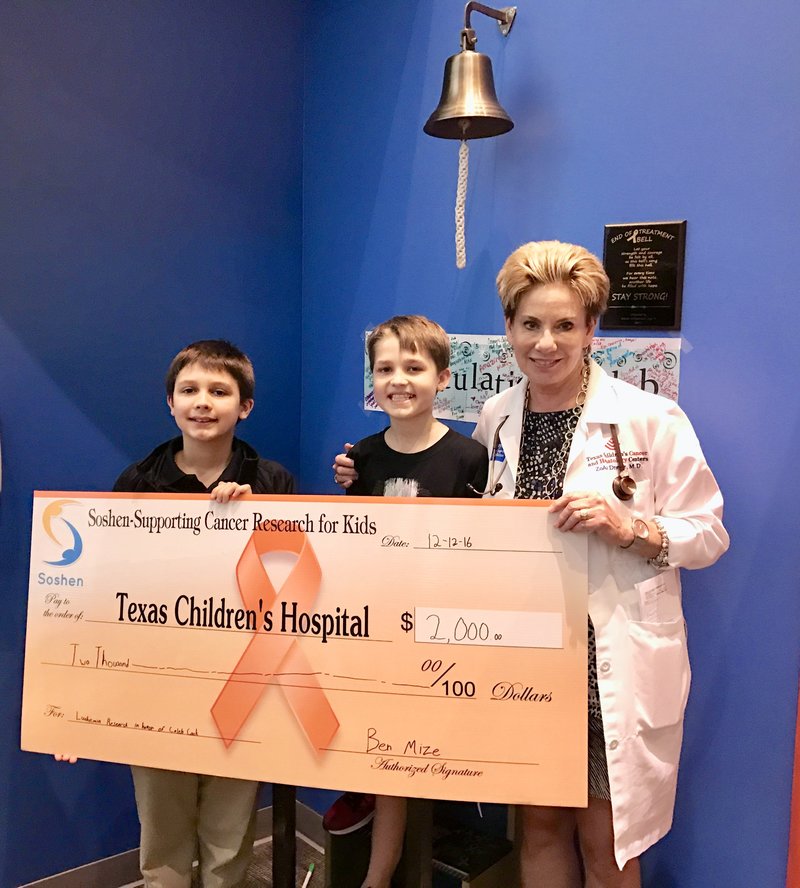 In December 2016, my friend Caleb rang the victory bell over leukemia!!  I was able to be there for his celebration and donate my largest check yet of $2,000!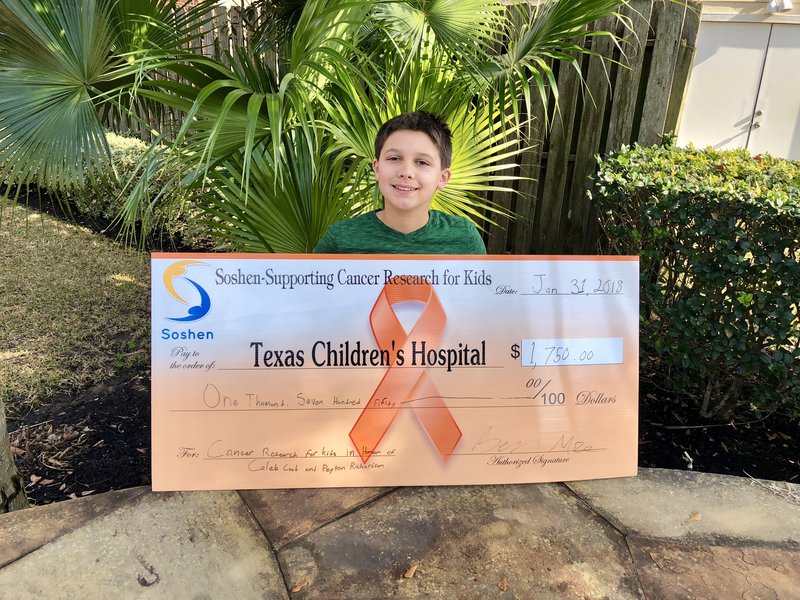 So thankful for your continued support in 2017!  I was able to raise and donate another $1,750 to TCH!