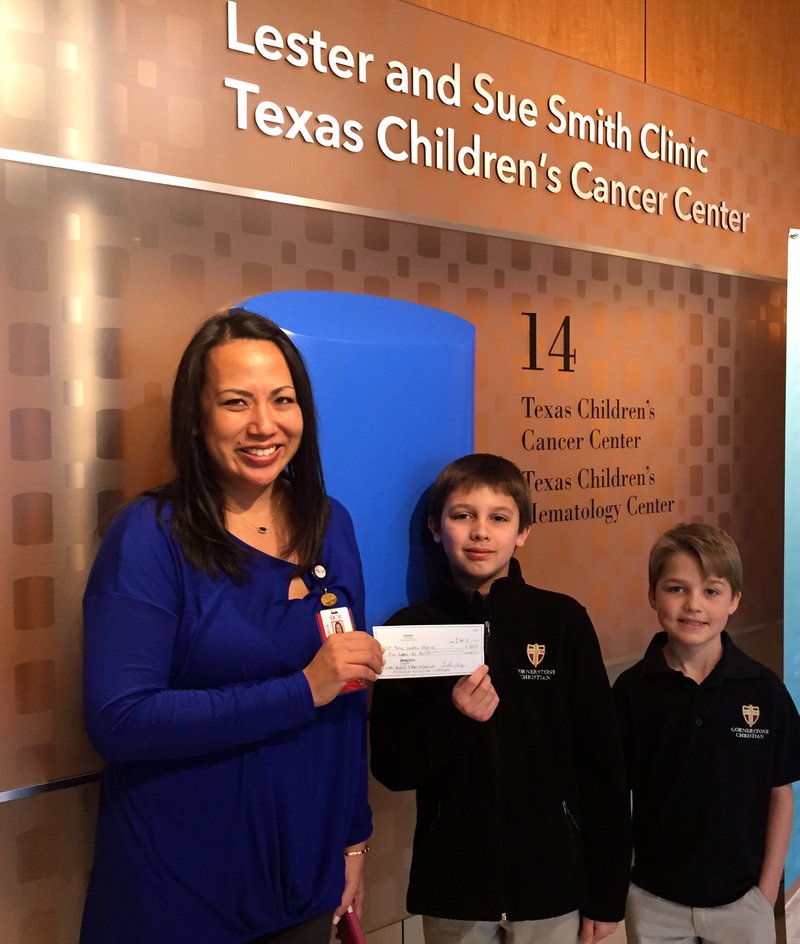 Yeah!  With your help, I reached my goal of raising $500 for Cancer Research for kids!  Today I got to go down to Texas Children's Hospital as a guest of my friend, Caleb, and be with him through his doctors appointments and make my first donation in his honor!  
I have decided to keep a constant goal of raising $500 for Texas Children's and will be making donations each time I reach that goal!  
Thank you for your support!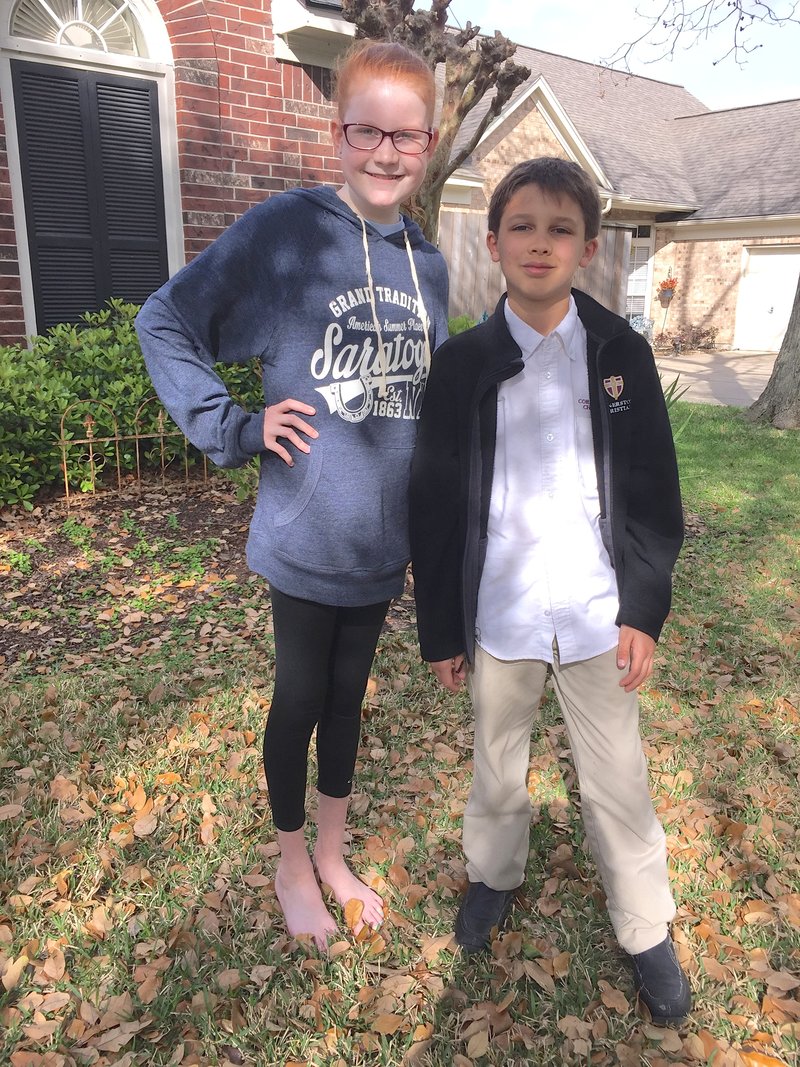 My next $500 donation will be in honor of Peyton Richardson.  She is in 7th grade and goes to church with me.  She got diagnosed with leukemia in January and I know God will help her!!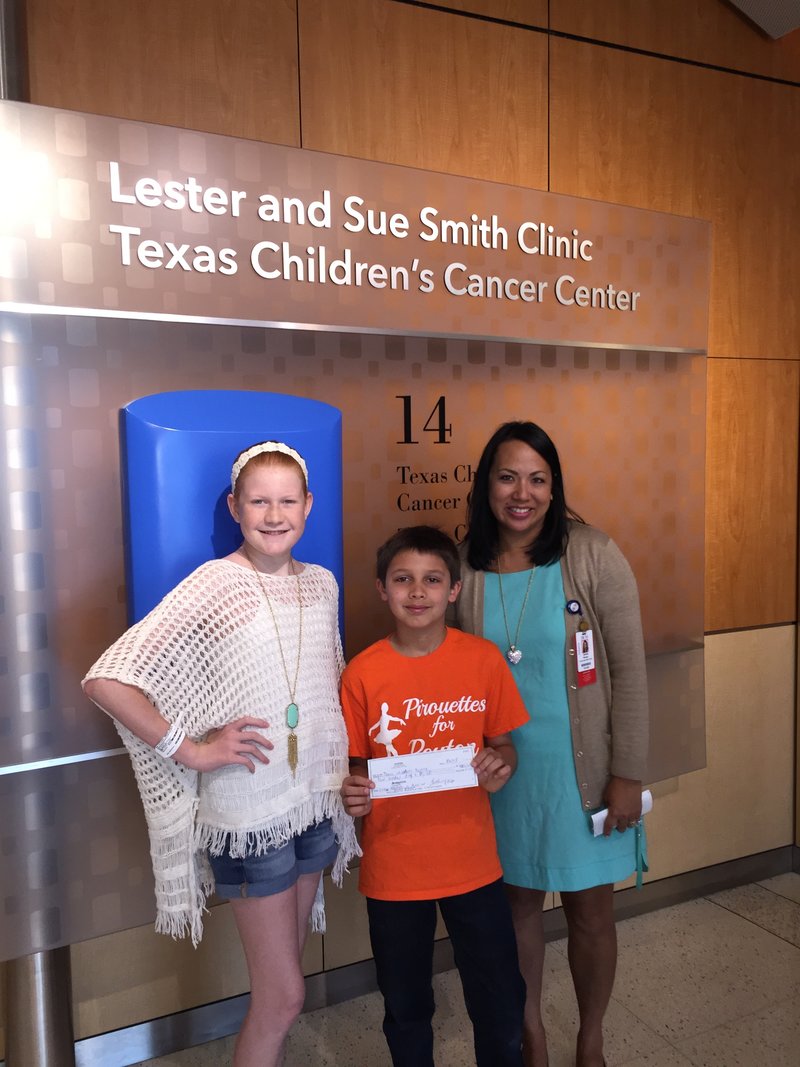 With your help and support I made my 2nd donation to TCH in honor of Peyton Richardson in May 2015!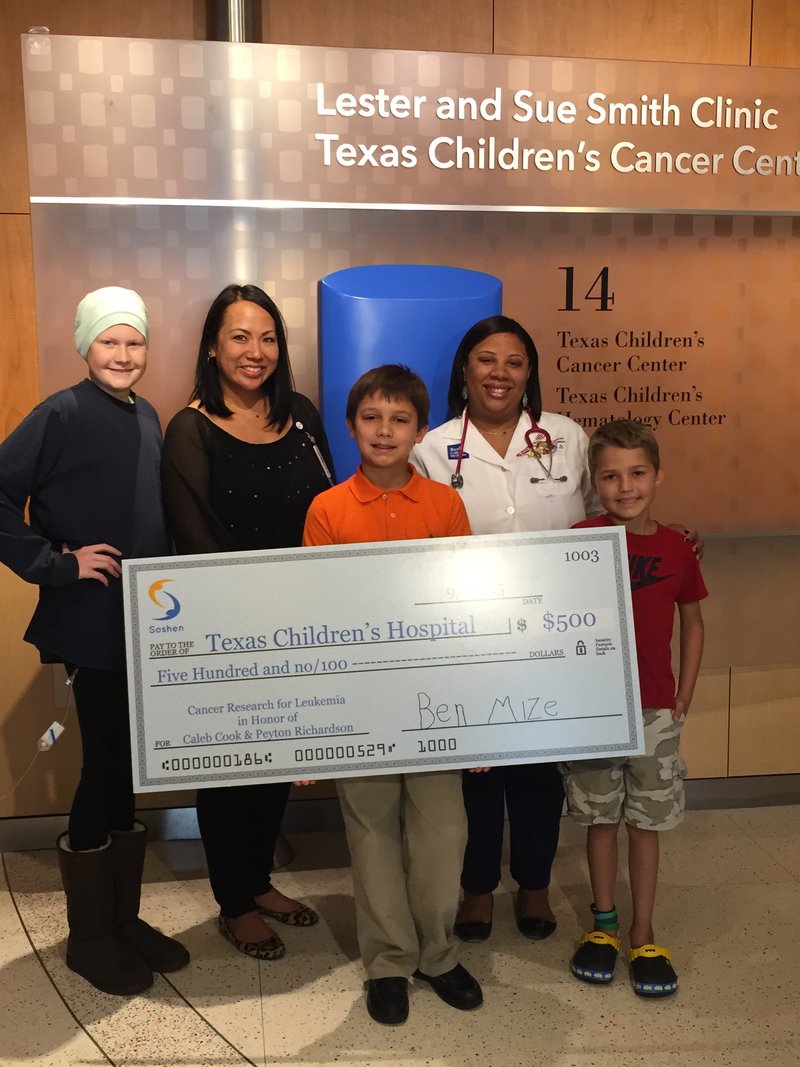 On Sept 28, 2015 I was able to make my 3rd $500 Donation in honor of my two friends, Caleb Cook & Peyton Richardson!  And I got to meet Dr. Rayne, who is a doctor at TCH who focuses on leukemia research!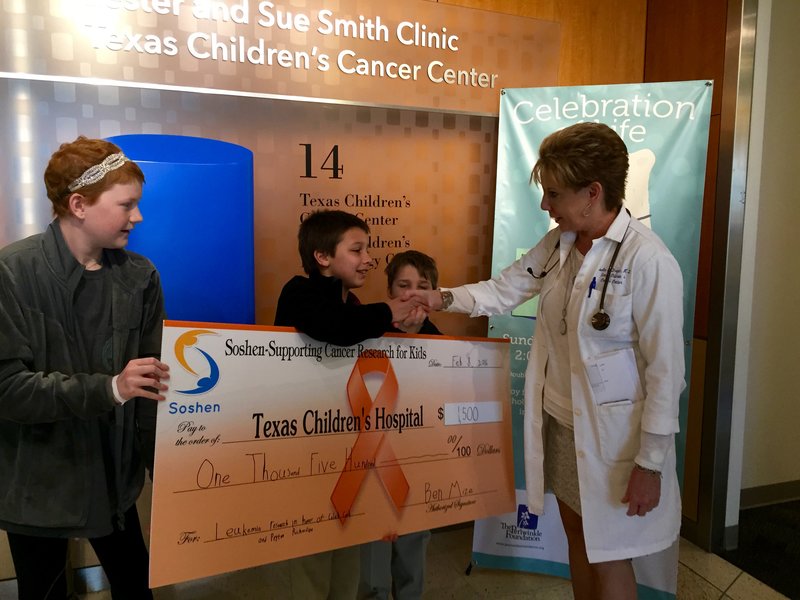 In Feb 2016, I was able to make my largest donation yet to TCH of $1,500 in honor of both Peyton and Caleb and I got to deliver it to Dr. Dryer, the amazing oncologist who is the doctor for both Peyton and Caleb.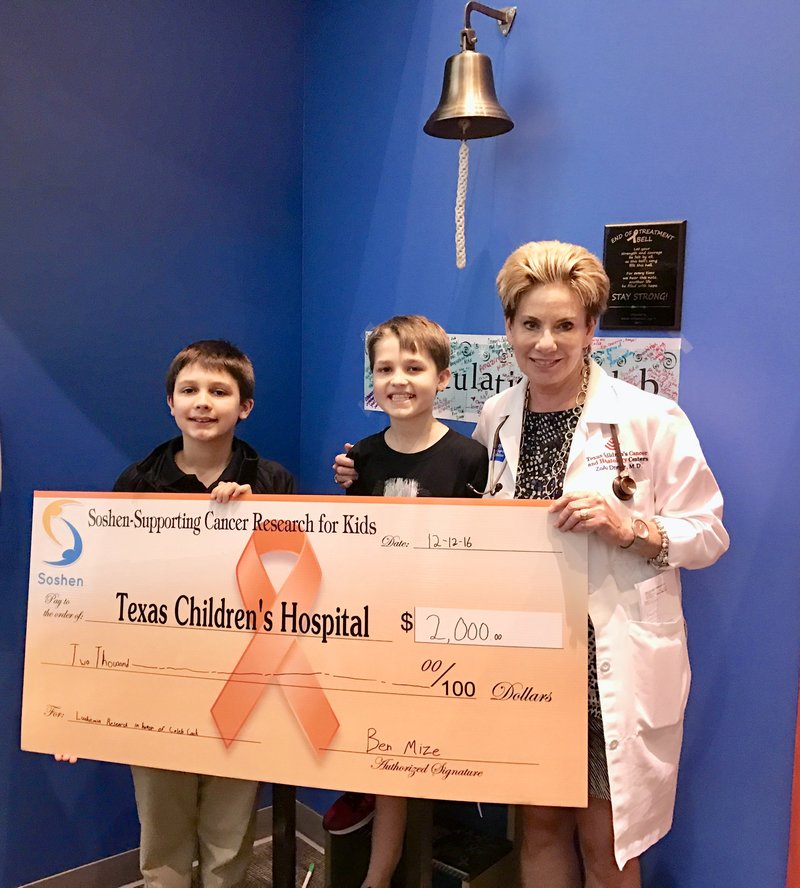 Ben makes $2,000 donation in honor of his friend Caleb as Caleb rings the victory bell over leukemia in December 2016.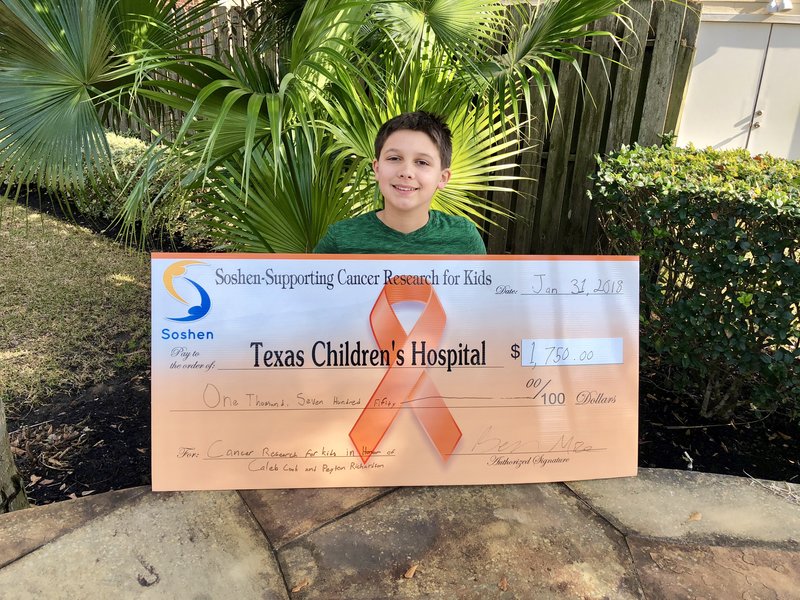 So thankful for your continued support in 2017!  I was able to donate another $1,750 to Texas Children's Hospital